AADI 2021 LAST FRIDAY-GARUDA PANCHAMI MAHALAKSHMI HOMAM 13.8.21
Regular price

Sale price

Rs. 799.00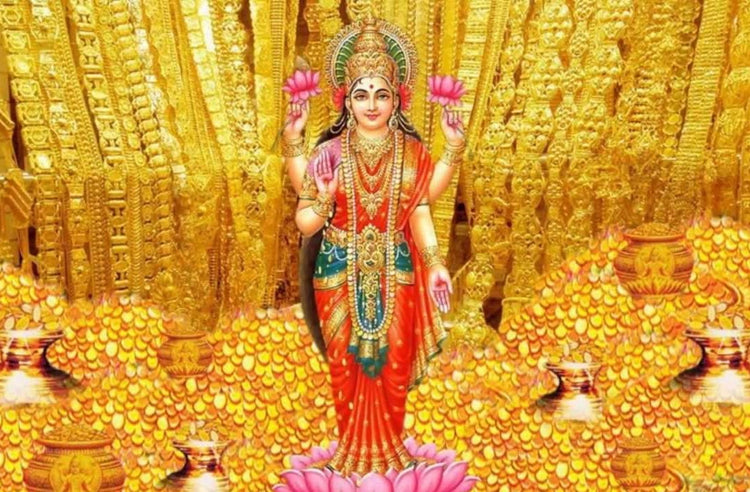 Product Details
AADI 2021 LAST FRIDAY-GARUDA PANCHAMI MAHALAKSHMI HOMAM 13.8.21
Important Note: Special Naga Dosha, Rahu Ketu Dosha Nivarthi, Lakshmi Kattu (Bondage of Wealth), Nivarthi, Sankalpam will also be done on this day for those who made Sankalpams. This will reduce the malefic effects of Naga Dosham, Mangalya Dosham, Rahu-Ketu Dosham. 
Mahalakshmi (the Goddess of abundance, wealth, and prosperity) is the consort of Lord Vishnu. Invoking Lakshmi with a homa (Fire Ritual) will bestow wealth and prosperity blessings. For you to reap the benefits, our Vedic Scholars will perform this homa for you as instructed in sacred texts.

Unique features of Goddess Lakshmi

Goddess Mahalakshmi is the exclusive goddess of wealth, beauty, prosperity. She is said from the Milky Ocean. Goddess Lakshmi, one of the divine feminine archetypal energy is the personification for auspiciousness and abundance. By connecting with her and invoking the holy fire, you can create a wealthy, self-sufficient, and beautiful life. Her pure blessings will infuse your world with an invisible aura of positive energy that dispels poverty and infuse it with an all-encompassing sense of meaning.

Benefits of the Lakshmi Homa

Fire Ritual is a positive way to increase your happiness, focus, goals, positivity, and peace. Enjoy financial freedom, increase your business prospects, stabilize your monetary position, and enjoy luxury and comforts while experiencing abundance in all areas of life. Enjoy a life of joy and beauty by clearing your mind, soul, and body of all negative thoughts.
Prasadam: Energized Nag Kesar Mooligai (15 Nos), Kumkum, Manjal Set 
To know the benefits of Nag Kesar and How to Use Click Here
Please Note: Those who don't understand Tamil on the above link, may please use the translation option from the site.
Mahalakshmi Homam will be performed along with Naga Bandha, Lakshmi Bandha Nivarthi on Garuda-Naga Panchami & Last Aadi Friday of 2021-13th August 2021 
Time: 4 PM onwards-No Direct Participants Allowed

SANKALPAM ENTRIES WILL BE CLOSED BY 12.8.21 MIDNIGHT 12 IST

DO NOT WHATSAPP RECEIPT OR STAR DETAILS-ENTER YOUR PHONE NUMBER WITHOUT FAIL. WHATSAPP OR TELEPHONE SERVICES ARE STRICTLY NOT ALLOWED. PRASADAMS WILL BE SHIPPED WITHIN 7 WORKING DAYS. 

Place: Rudra Parihaar Raksha Centre, 1st Flr, Amarnath Flats, No.4, 126, Lake View Rd, West Mambalam, Chennai, Tamil Nadu 600033

Pooja Clips can be seen in Live while starting and ending at https://www.youtube.com/c/amanushyamastrologyremedies.