MAHA SHIVARATRI 2023-Rudra Ghana Parayanam & Rudra Abhishekam
Regular price

Rs. 1,499.00

Regular price

Sale price

Rs. 1,499.00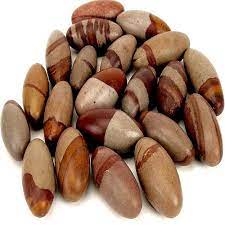 Product Details
MAHA SHIVARATRI 2023-Rudra Ghana Parayanam & Rudra Abhishekam 
Maha Shivaratri, is an annual chance to ask Shiva's Grace during his fall to earth for blessings of wealth, fulfilment of wishes, eradication of sins, curses, afflictions, and debts, and spiritual progress. It takes place on the fourteenth day of the dark half during the Tamil month of Magha (Feb- Mar).


Fulfills genuine desires
Aids in acquiring a good job, possessions, and money Alleviates sins and Dosha (Ailments) Eliminates evil forces, fears, and adversaries
Aids in attaining mental and behavioural clarity Aids in eliminating debts and attaining success
Resolves complex relationship challenges
Enhances health and purges bad energies.
Creates harmony and a pleasant environment in your personal and professional life
Bestows comprehensive growth and well-being Grants knowledge of the past, present, and future Bestows spiritual illumination
Rudra Parayanam

Rudra Parayanam – Chanting of Shri Rudram. By making a sankalpam in your name, we perform Rudra Paraayanam on your behalf and send you the prasadam.

Rudra Parayanam will starts with Ganesh pooja. We do Rudra Ghana Parayanam using Rudrabhisheka Shiva Pooja. Then, Lord will be adorned with floral arrangements and garlands. Archana shall be performed in conjunction with 108 names of Lord Shiva, flowers, etc. Finally, several slokas and stotras will be recited for the blessings of Lord Rudra, and you will get the prasadam.

Importance of the Rudra Parayanam:

Shri Rudram is a potent old hymn praising Lord Siva that is included in the Krishna Yajur Veda. Its nature is intensely devotional and powerful. The tremendous divine vibrations generated by chanting Shri Rudram Ghanam would increase the sanctity of the Temple and elevate our consciousness to a higher plane. It is claimed to cleanse the mind and eliminate all troubles.

Benefits of Rudra Parayanam:

To reduce the detrimental impact of the malefic moon in your horoscope.
To promote harmony and prosperity.
To protect worshippers against evil influences and potential perils.
To possess a strong mind and physique.
To eliminate all evils.
To attain all aspirations.
Prasadam: Energized Naramada Lingam (One No) (Abhishekam will done to All Lingams) 

What is Narmada Lingam? 
Narmadeshwar Shivling or Narmada Shivling (Lingam) is a remarkable stone produced naturally and discovered on the Narmada River bed near the village of Bakawan, Madhya Pradesh, India. The egg-like, elliptical Lingam shape of the Narmada Lingam is generated by the flow and current of the water in the Narmada River, which may appear nearly unreal when observing the Narmada River stones, which have been perfectly shaped into the Lingam shape. The Narmada Shiva Lingam is only found in the portion of the Narmada River that runs through Madhya Pradesh and not in the portions that flow through Maharashtra and Gujarat.

The significance of Narmadeshwar Shivling is that it represents Lord Shiva, has been revered as a powerful Shivling from ancient times, and is regarded as the best Shivling to worship, even superior to Parad (Mercury), Gold, and Sphatik (Quartz Crystal) Shivlings. The Shivling is an abstract symbol of Lord Shiva's limitless energy form, which has no beginning or end. It is worshipped as Lord Shiva. It is stated that the Narmada river Shiva Lingam has supernatural characteristics, is excellent at satisfying devotees' requests, and that worshipping this Shivling is exceedingly virtuous. These Shivlings contain extraordinary healing ability, are capable of opening the body's Chakras, and are often worshipped at home.
Date: 18.2.23 Time: 9:00 PM - Rudra Parihaar Raksha Centre, West Mambalam, Chennai 600 033-(2nd Kala Poojai)
Direct Participants are not allowed. Live Telecast will be shown in the below-given channel.
https://www.youtube.com/c/amanushyamastrologyremedies.
VERY IMPORTANT NOTE: PRASADAM WILL BE SHIPPED WITHIN 7-10 WORKING DAYS AFTER THE HOMA DAY. TELEPHONE OR WHATSAPP/TELEGRAM SERVICES ARE NOT AVAILABLE FOR THE ABOVE. SANKALPAM ENTRIES WILL BE CLOSED BY 17.2.23 NIGHT.